5 best series worth binging in Netflix
1. Dark
Dark is one of the best psychological thriller series to watch if you are up for a binge-watch on Netflix. Dark is a German series that ran from 2017 to 2020. The series focuses on a time paradox and gives you a scratch in the head once you get grabbed by the story. Here the notable characters are Jonas, Martha, Ulrich, and Regina. It contains multiple timelines, controlled by Adam and Eve.
This series takes place in a small town called Winden in Germany where our story starts with the search of Mikkel – one of the characters whose disappearance unveils the relationship among four families. This series is all about time travel and revolves around predestination and Bootstrap paradox. Personally, Dark is one of my favorite series as I am a big fan of this genre. Dark was the most awaited series by the year 2020. And it successfully delivered the most satisfying ending for the story it had built up.
2. Money Heist
Money Heist, also known as- La casa de papel, translates to- The House of Paper. It is a suspenseful thriller crime drama, a story about robbing national treasures. The notable characters in the series are Professor, Tokyo, Berlin, Denver, and Rio, the criminal masterminds. This is an ongoing series that started in 2017.
Sponsored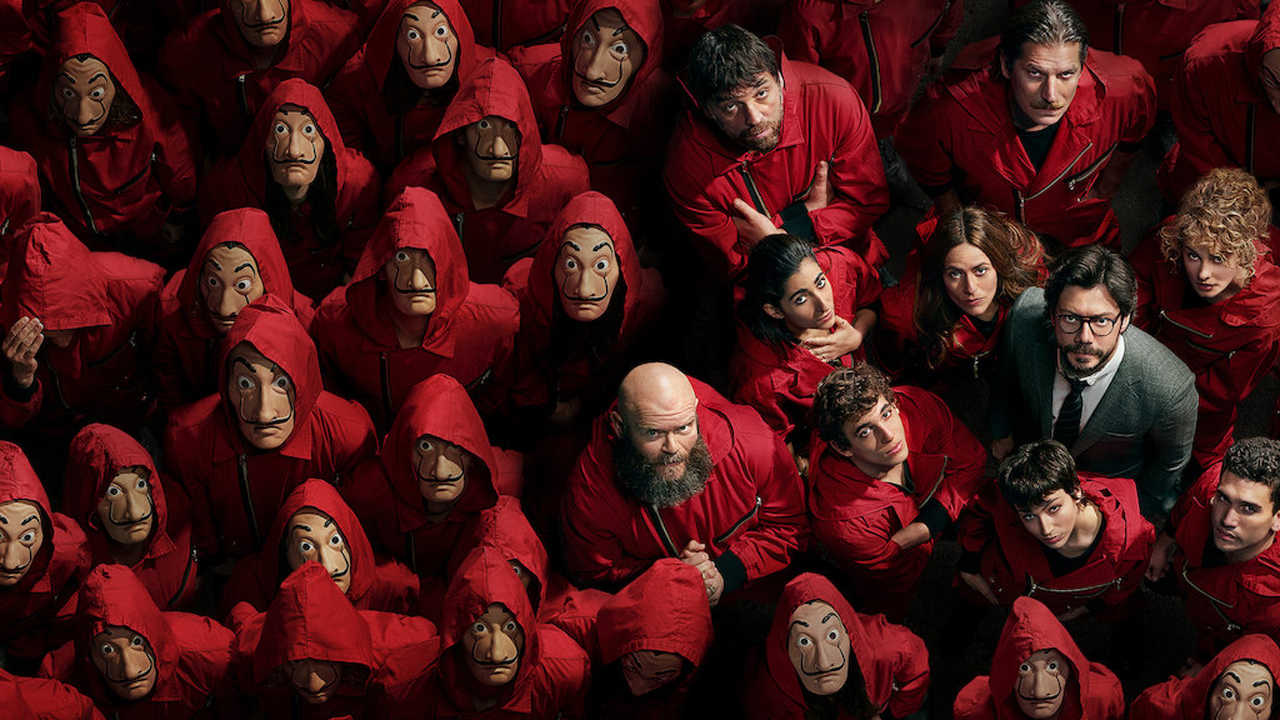 The first season begins with a plan to rob The National Mint of Spain. This arc concludes with the end of second season. Third and fourth season surrounds their plan to extract all the golds from The Bank of Spain. Since this is still an ongoing series we still don't know whether or not this plan of theirs will succeed or not.. This series circles around a highly trained group of mobsters, who are off to the biggest heist operation of history. The series created a lot of hype during the lockdown. I especially love this series as it is full of chaotic and dramatic scenes.
3. The Breaking Bad
Breaking Bad is regarded as one of the best series of all time that began in 2008 and ended in 2013. The series is about a chemistry teacher who finds out that he is diagnosed with cancer. So, to pay off the medical debt, he gets into the meth-making business. The lead character in the series is Walter White, played by Bryan Cranston.
This series starts at a slow pace and gradually builds up and gets you addicted like a drug. Walter White develops over the series from bring a normal chemistry professor to a drug lord at the end, which is highly commendable. The show creators have not provided any reset button for the protagonist to go back to being good, like in other series, which makes it so different from other series. It is an evergreen series as you can watch it any time and still get amazed by the storyline it offers. What I love about this series is the way it has shown the development of each character. Both the writing and the execution is top-notch.
4. The Umbrella Academy
The Umbrella Academy is a drama and sci-fi series about 43 random children, born to an unexpected family. Among them, seven of them have superpowers and are adopted and trained by a billionaire. The notable characters in this series are Number Five and Vanya, played by Aidan Gallagher and Elliot Page respectively. This series started in 2019 and is still going on.
The Umbrella Academy is not like any other superhero series, as most of the characters possess supernatural abilities, they are less crusading heroes and more like a dysfunctional family. The Umbrella Academy is one of my favorite series as the characters are excellent and a lot dramatic. Furthermore, the storyline is fun, has glimpses of sarcastic tone in between, and is very engaging. I believe this series falls in one of the "most underrated series" lists.
5. Peaky Blinders
Peaky Blinders is a real-life based crime drama that happened during the early nineteenth century. It is about crimes committed by an urban street gang from Birmingham, England. The notable characters in this series are Thomas Shelby(Cillian Murphy), Arthur Shelby(Paul Anderson), John Shelby(Joe Cole), Ada Shelby (Sophie Rundle), and Finn Shelby(Harry Kirton), Alfie Solomons(Tom Hardy), and others. This series started in 2013 and is on going with the next season to be dropped by the end of 2021 or the beginning of 2022.
Like most shows, Peaky Blinders has a slow start, and take some time build up, but is every worth of second once you get to the third episode of the first series. It was able to drown me back into the past and feel the vibes as it was real, emotional, intense , and sad at the same time. This series has five seasons consisting of six episodes each. The Peaky Blinder also won an award like the National Television Award for Outstanding Drama Performance.
Hey, movie-lovers, also check out these articles.
Check out these Psychological Thriller Movies.
Check out to know whether this is the best game franchise turned into a movie.